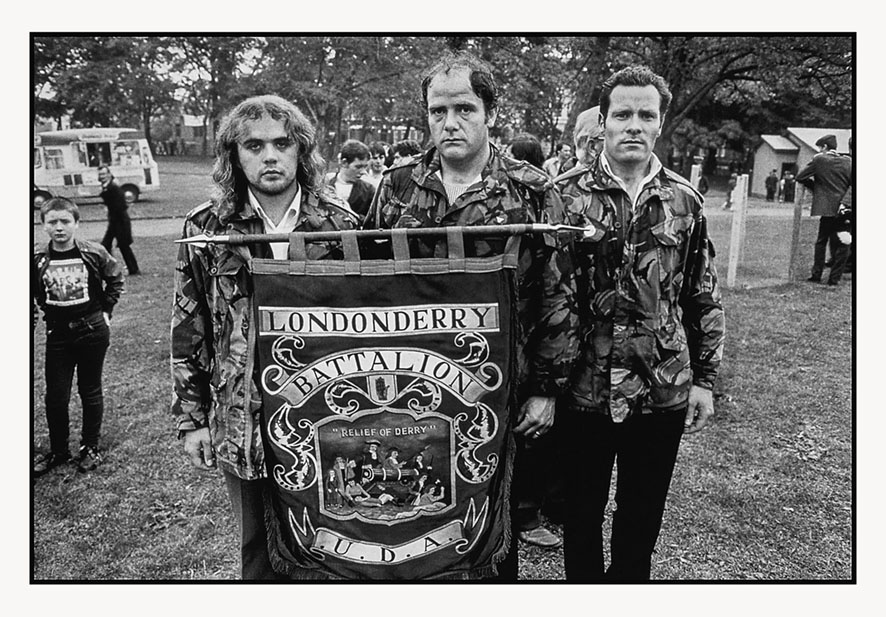 1/28 - The UDA, protestant paramilitaries ridiculed as being the "Ulster Dopey Army", on parade in Woodvale Park.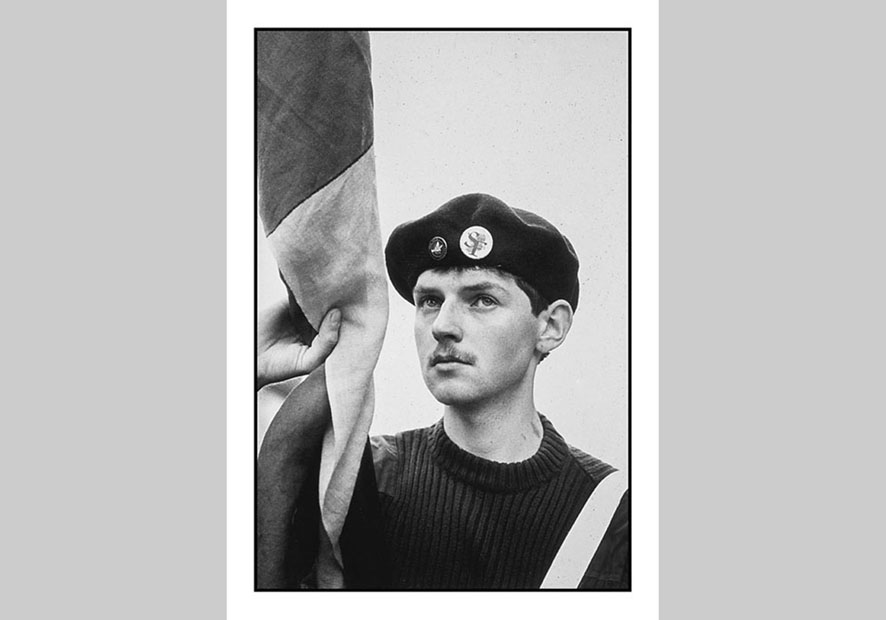 1/28 - A young republican 'volunteer'.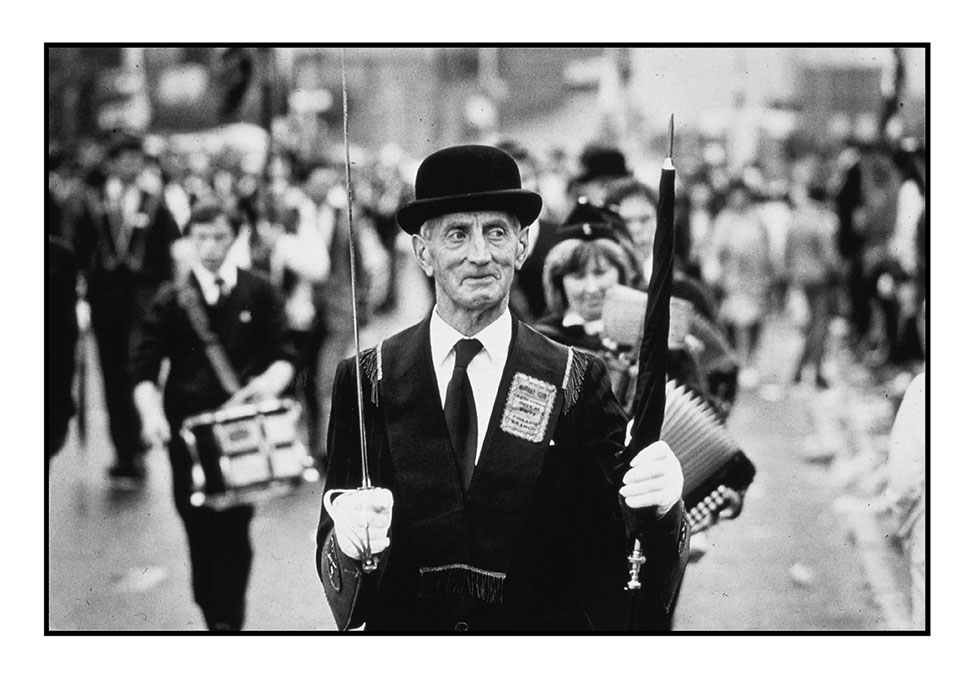 2/28 - Protestant Orange Order march in Belfast.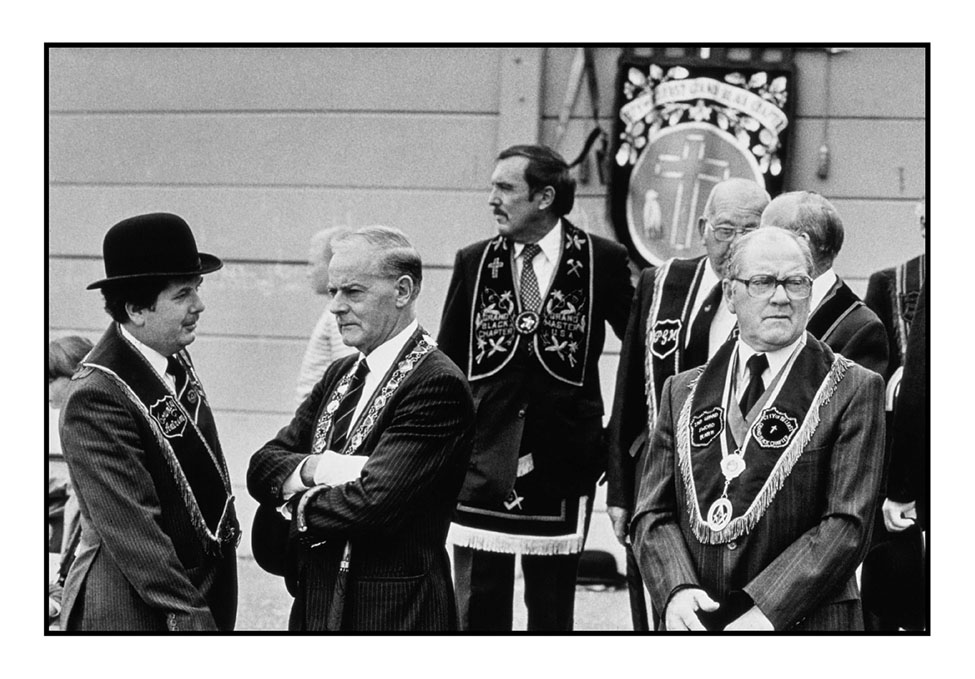 3/28 - Loyalist Orange order members assemble at Shankill Road for their yearly march.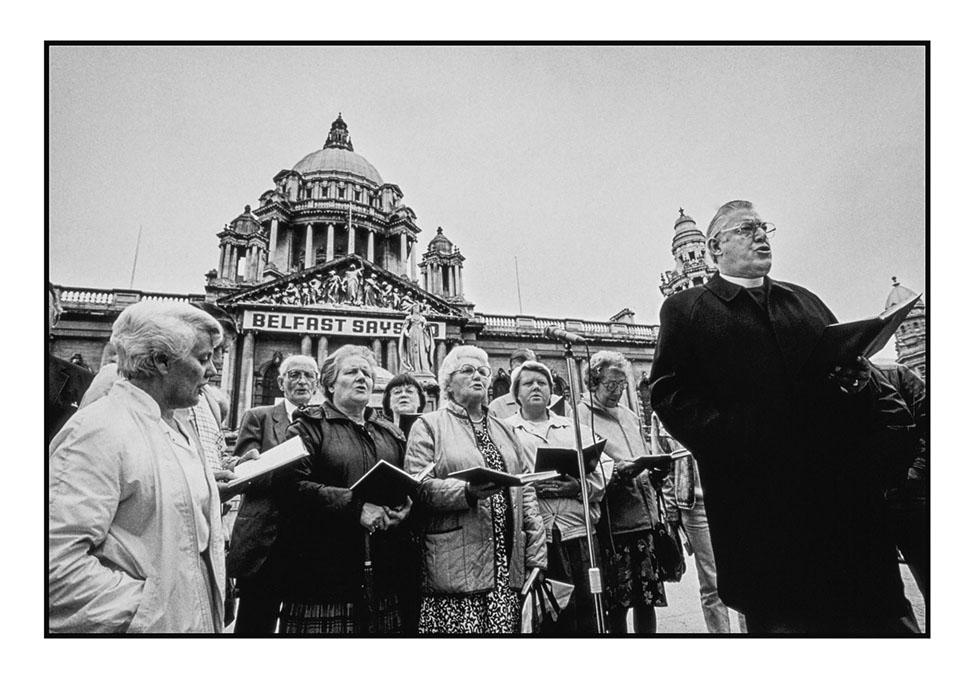 4/28 - Both Belfast City Hall and Reverend Ian Paisley say "NO" to surrendering to the Republicans.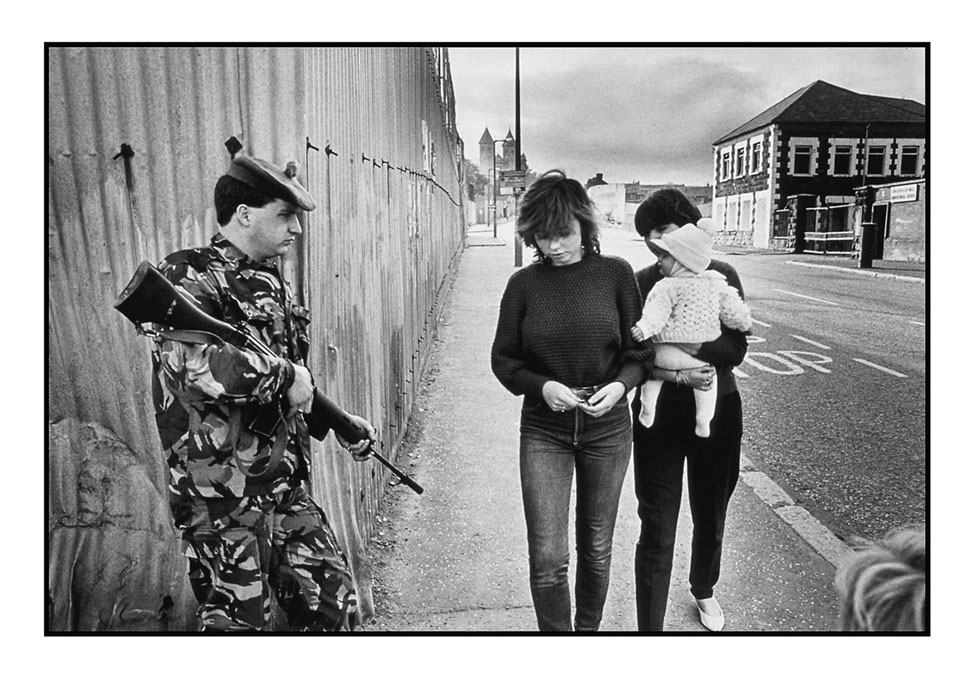 5/28 - So called 'peace wall' on Crumlin Road, separating Loyalist Woodvale and Republican Ardoyne.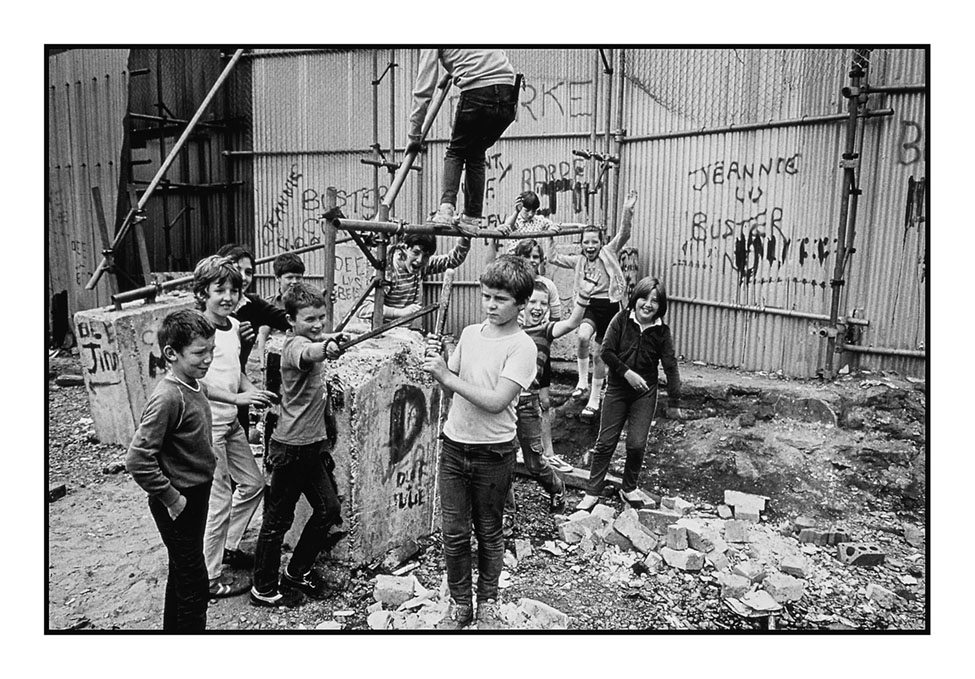 6/28 - Playing behind the 'peace wall' is excellent training for later activities.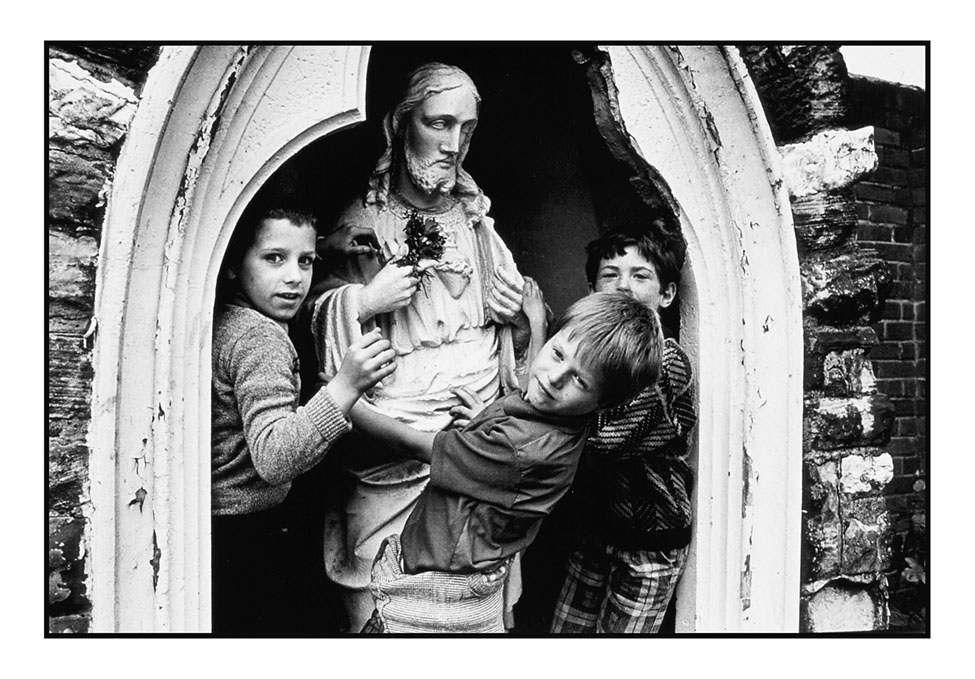 7/28 - Lower Falls Road.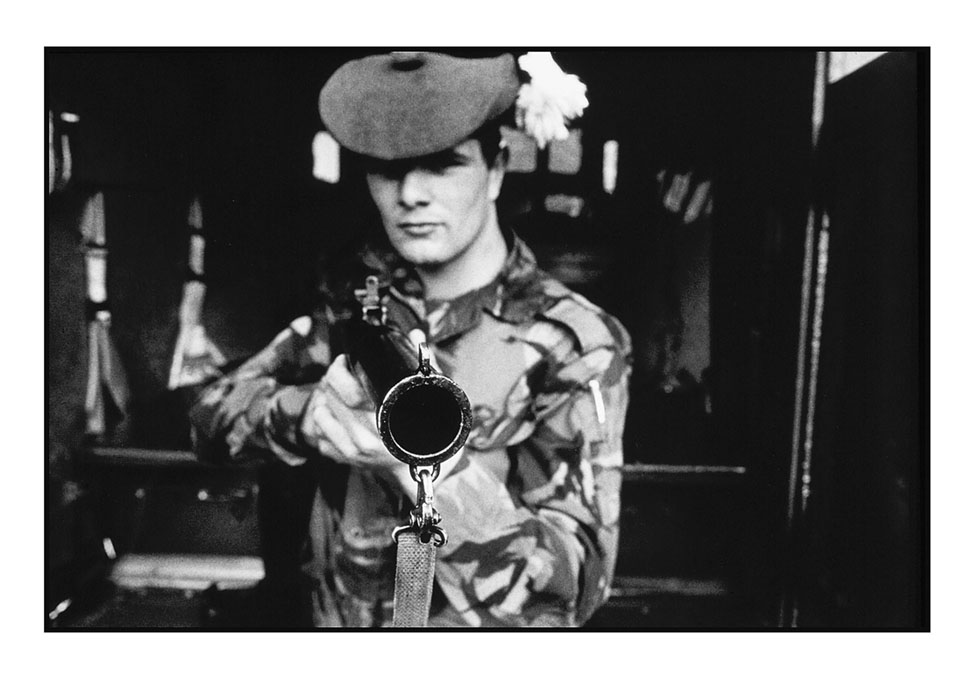 8/28 - British soldier with plastic bullet gun.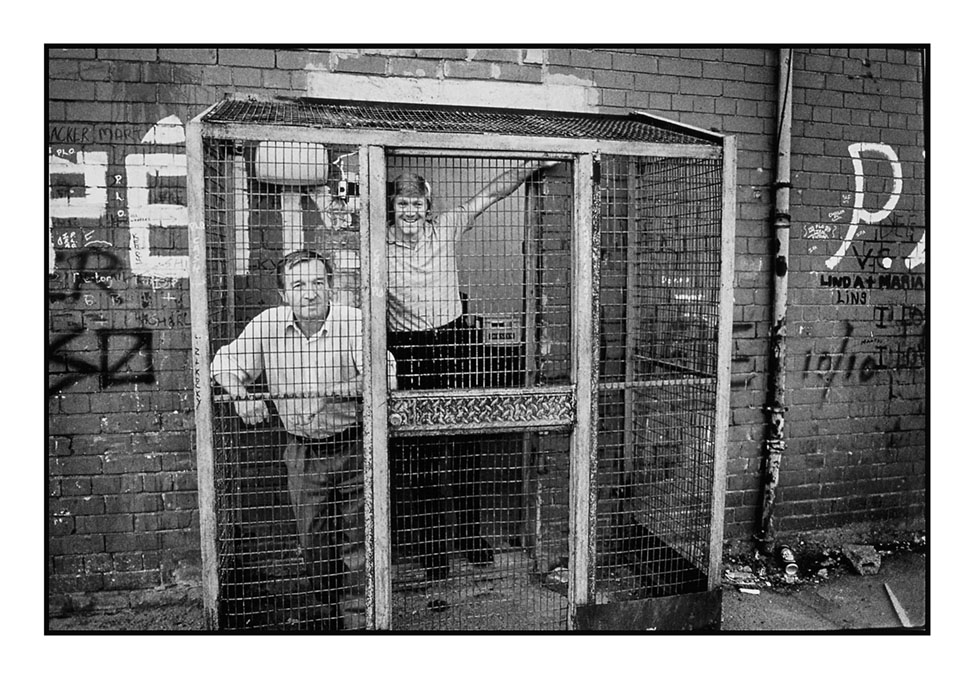 9/28 - A bar at Oldpark Road. The barrier has to stop opposing paramiltaries from entering and killing the customers.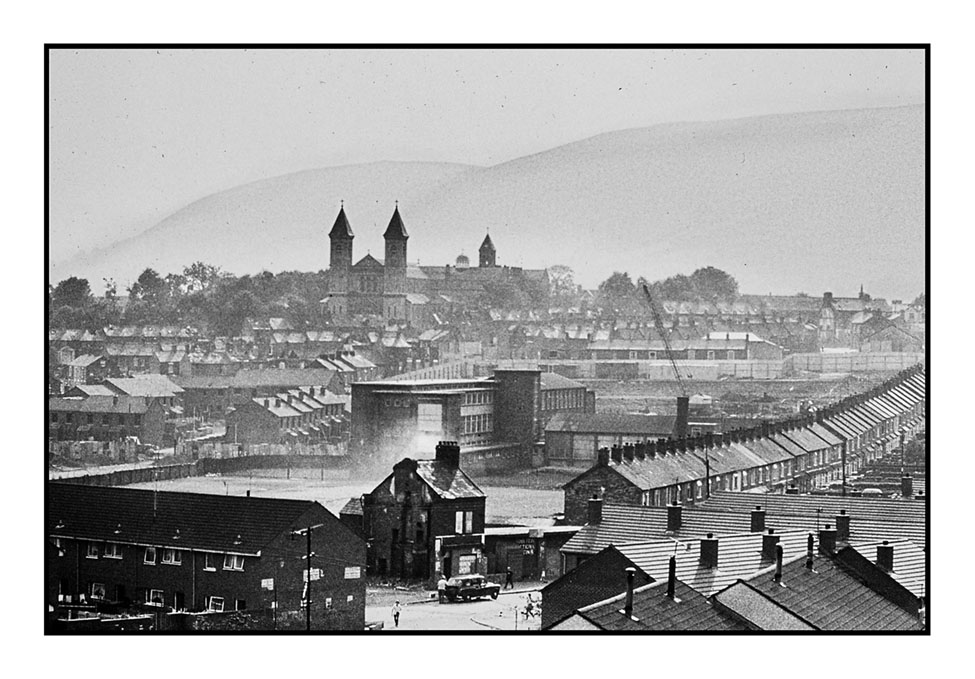 10/28 - Ardoyne, hardcore Republican territory.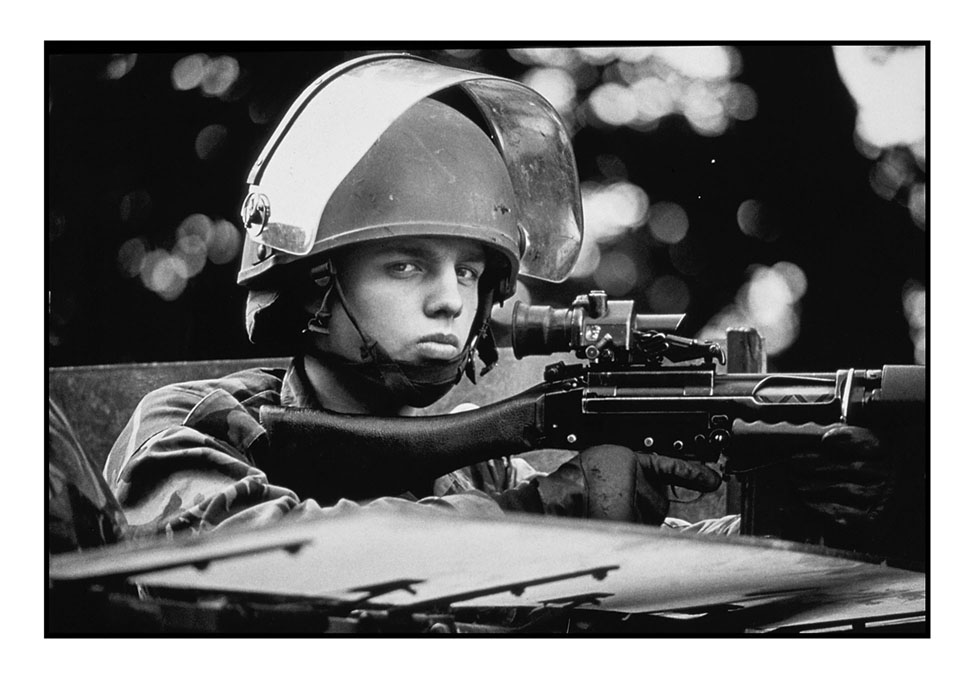 11/28 - British Army patrolling in (London)Derry during Orange Order marches.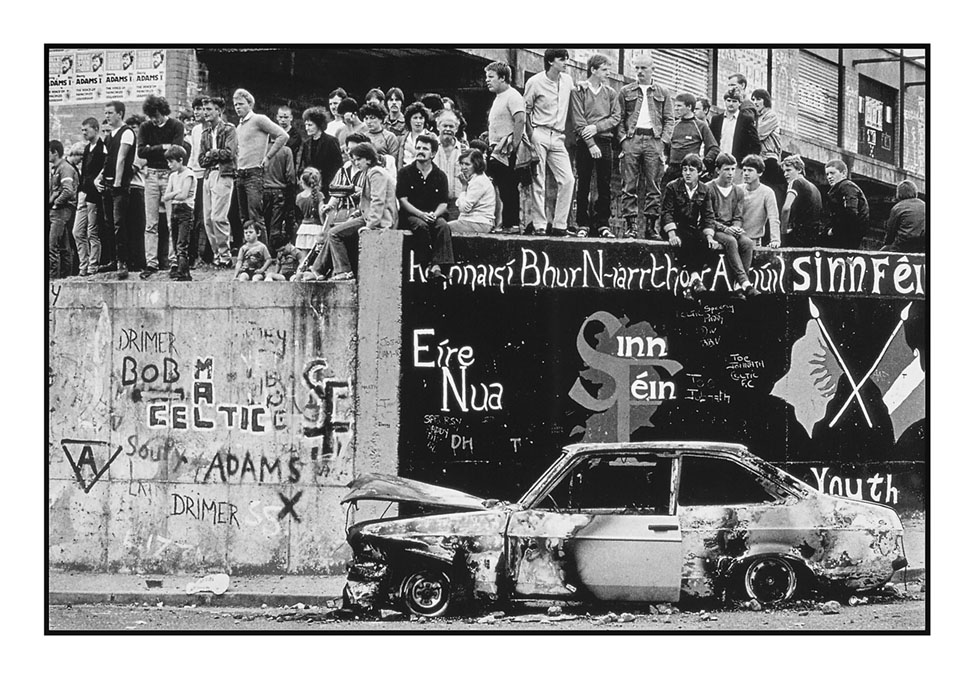 12/28 - At the funeral of a unarmed republican man, shot in the back by a British soldier for ignoring a checkpoint.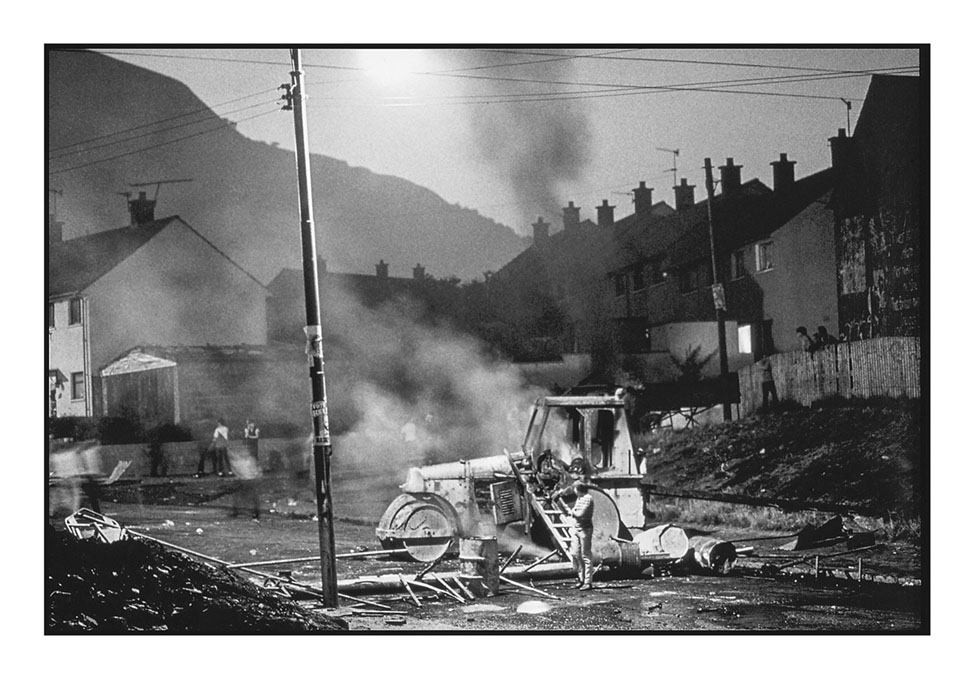 13/28 - An unarmed youngster is killed by British soldier and riots flare up for several nights in a row.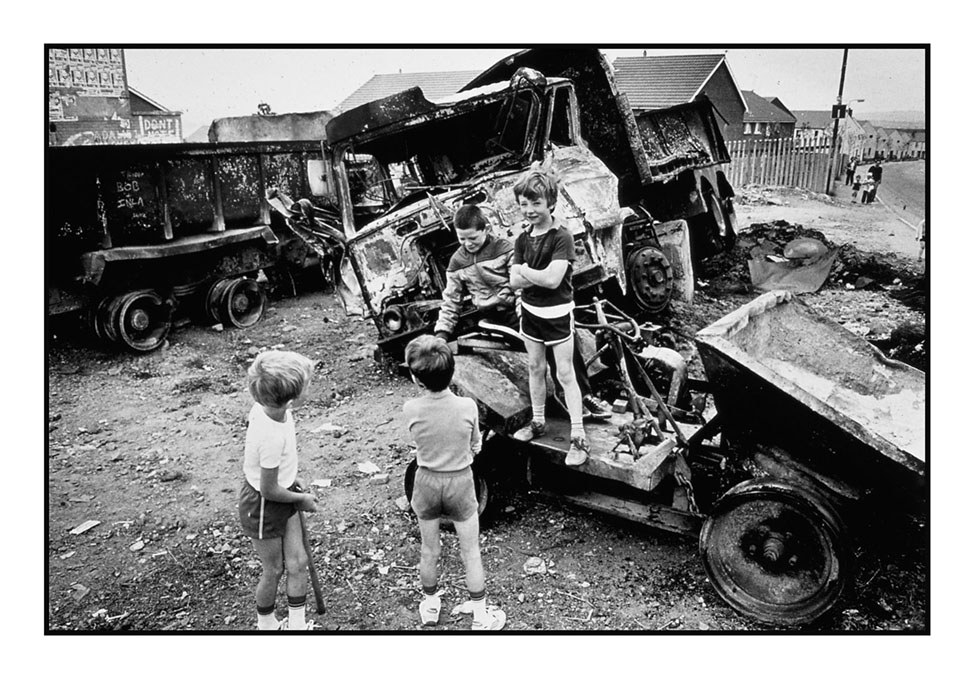 14/28 - Belfast playground after another violent confrontation.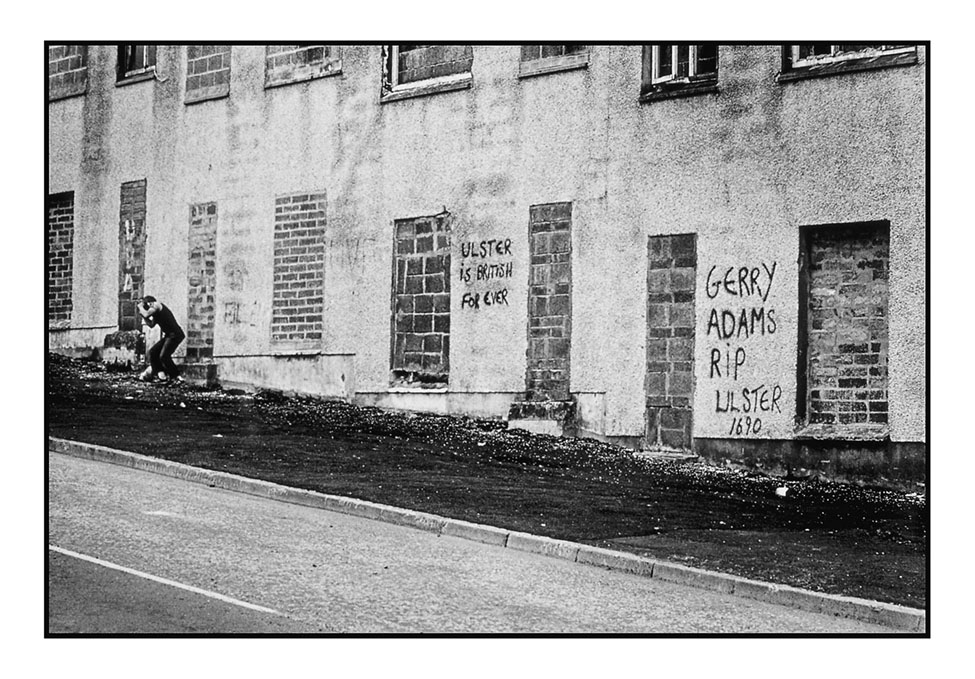 15/28 - Crossing a borderline between opposing sides can be dangerous. Loyalist stones being thrown at the photographer on Springfield Road.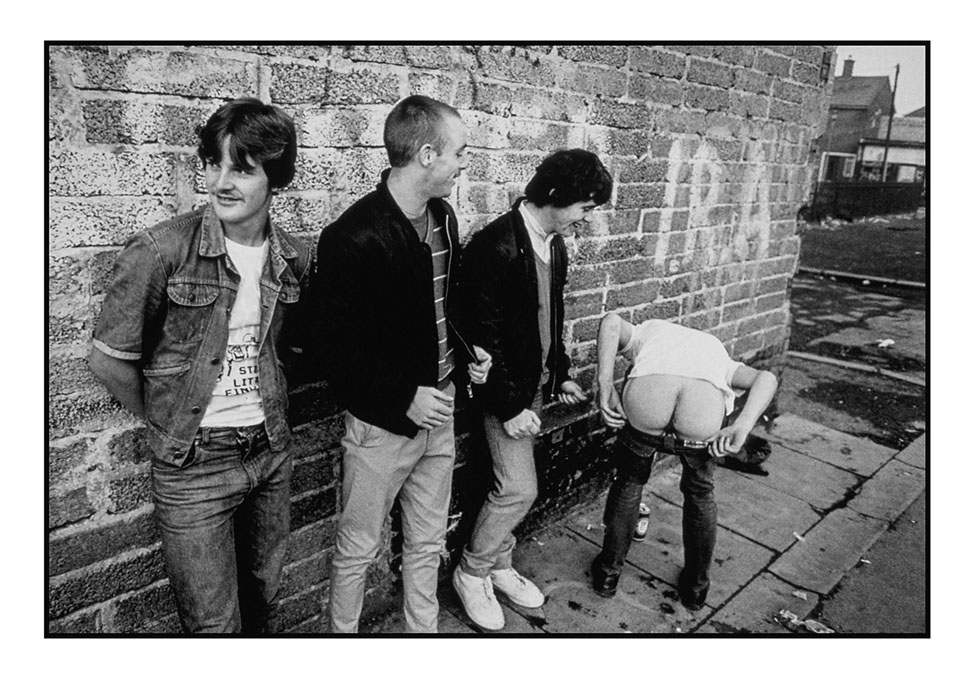 16/28 - Oldpark Road speaking out loud.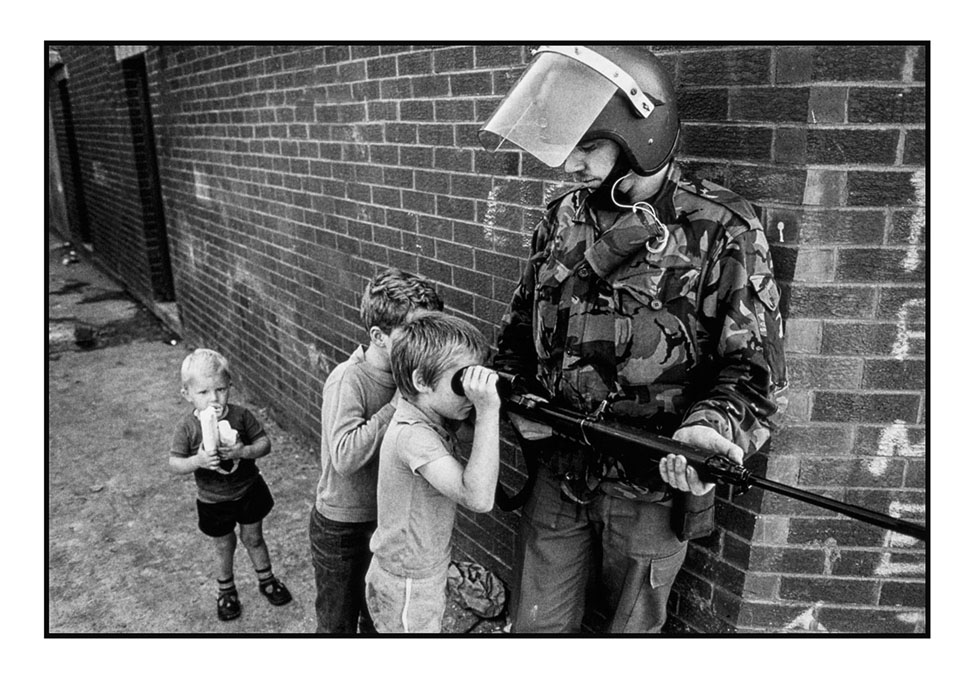 17/28 - The British army is considered to be the enemy. Still republican children on Falls Road are fascinated by their fire arms.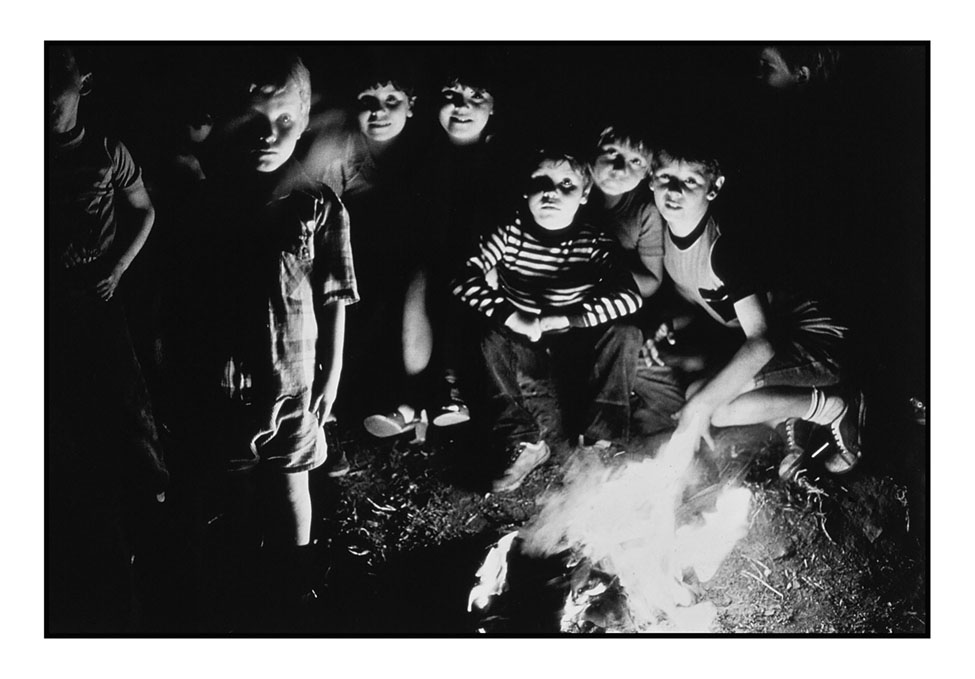 18/28 - Almost midnight and still at their favourite play in one of the derelict areas. "Please mister, take my picture."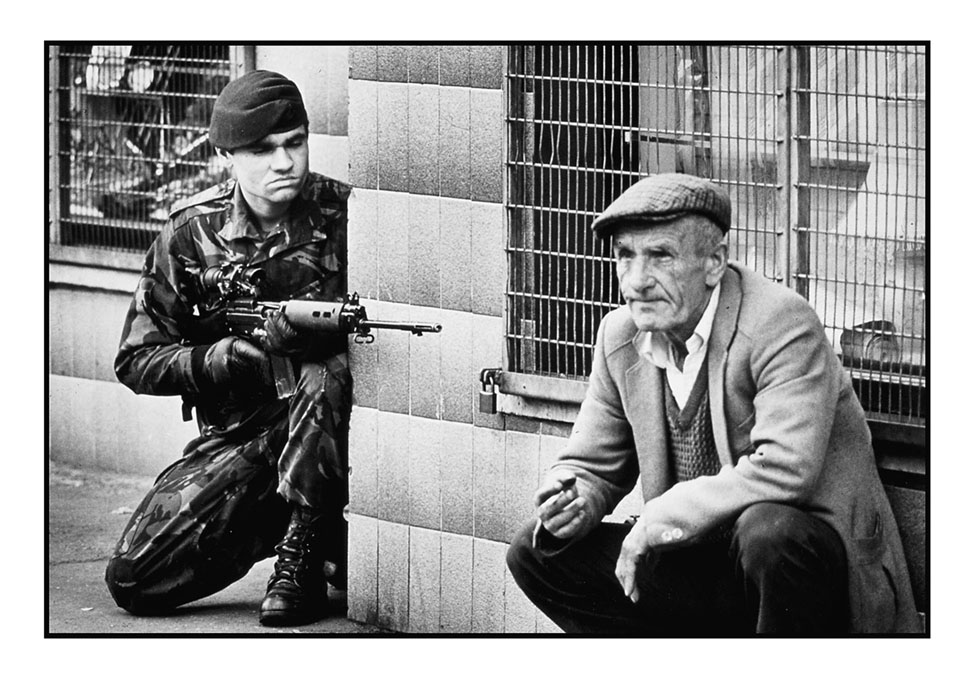 19/28 - Civil disobedience. Purposely blocking the line of fire on Lower Falls Road.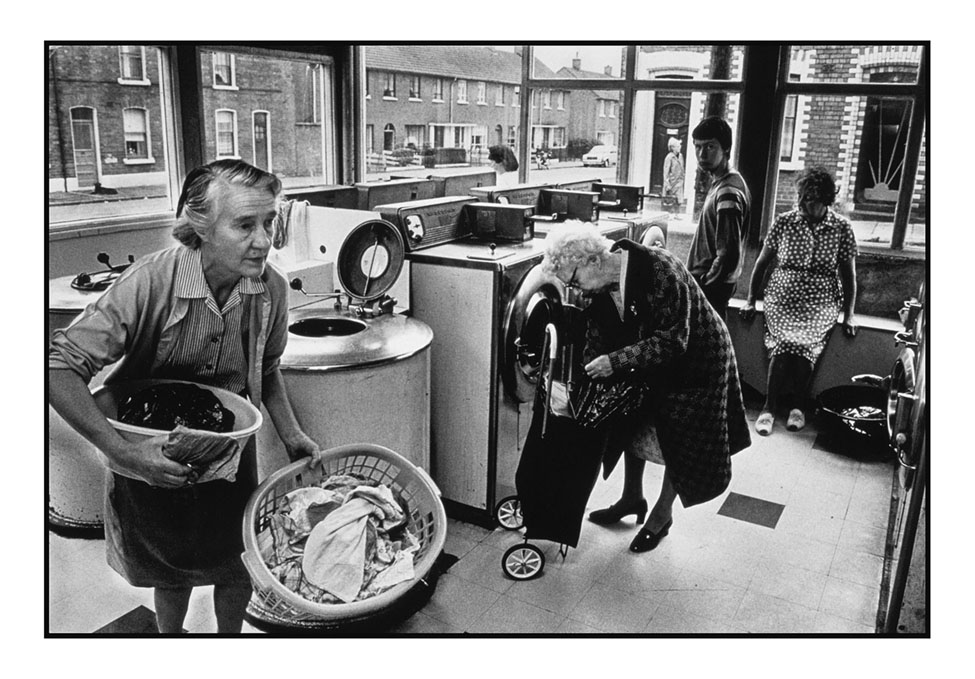 20/28 - Laundrette in Woodvale.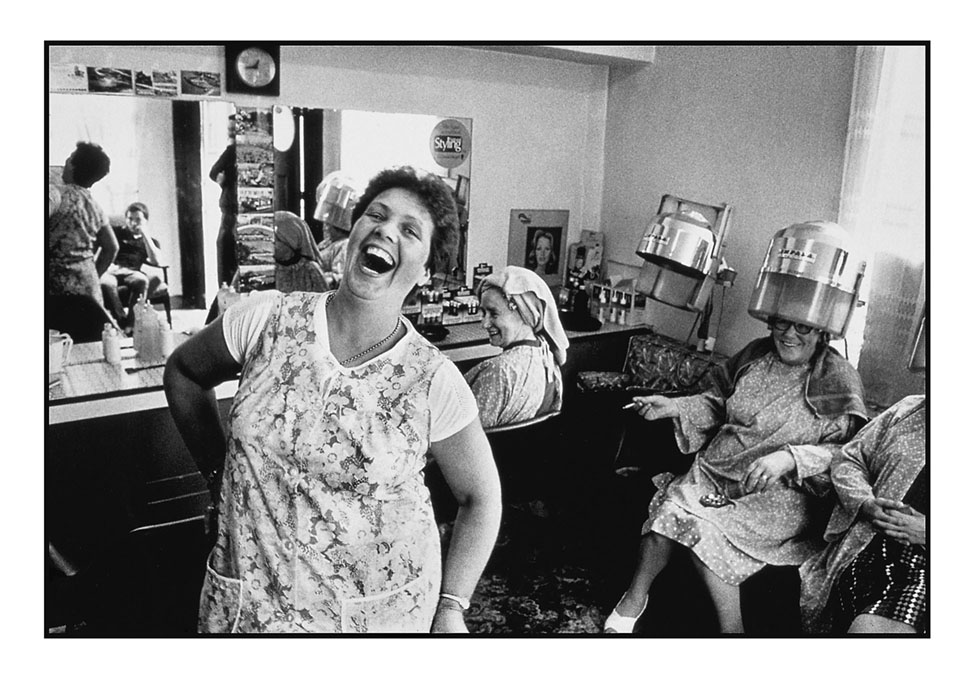 21/28 - Hairdresser's in Woodvale.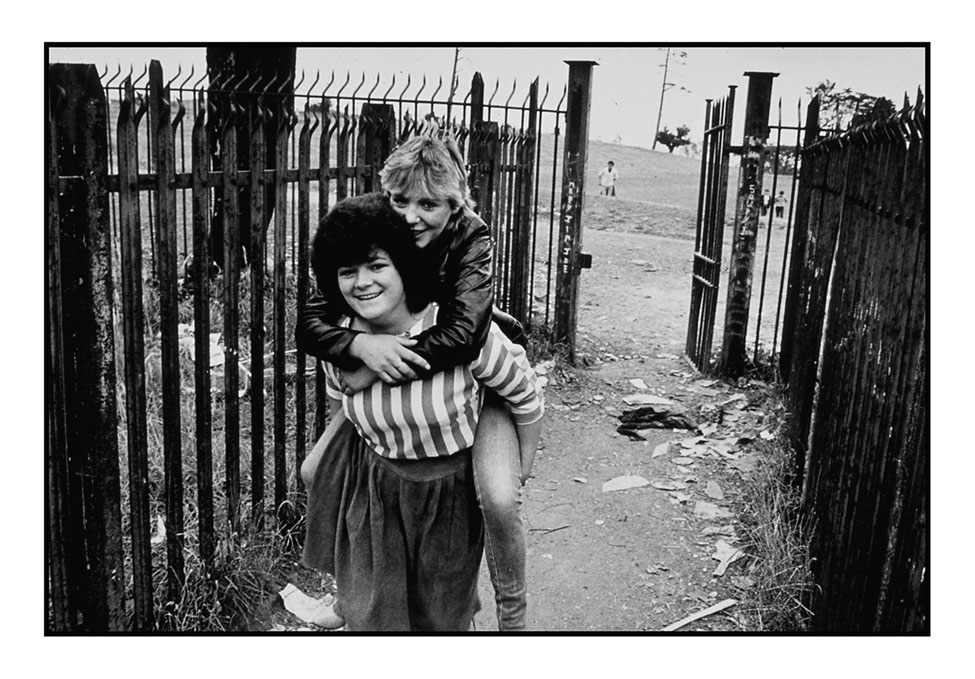 22/28 - Piggyback at the park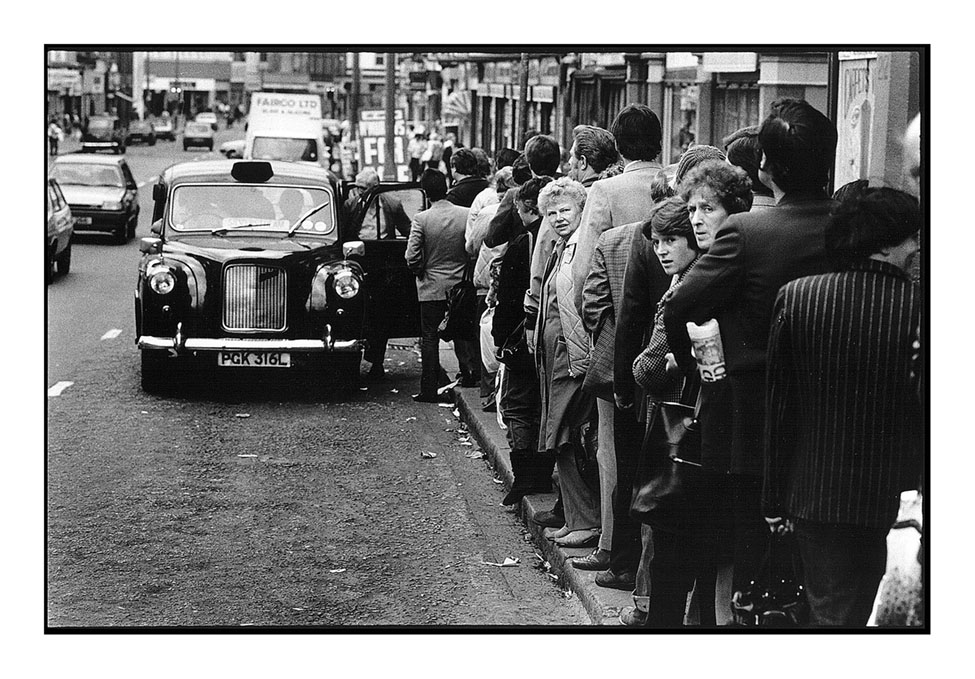 23/28 - The are no busses running ecause too many have been hijacked and set on fire. On both sides of the divide the paramilitaries have organised alternative public transport by cab.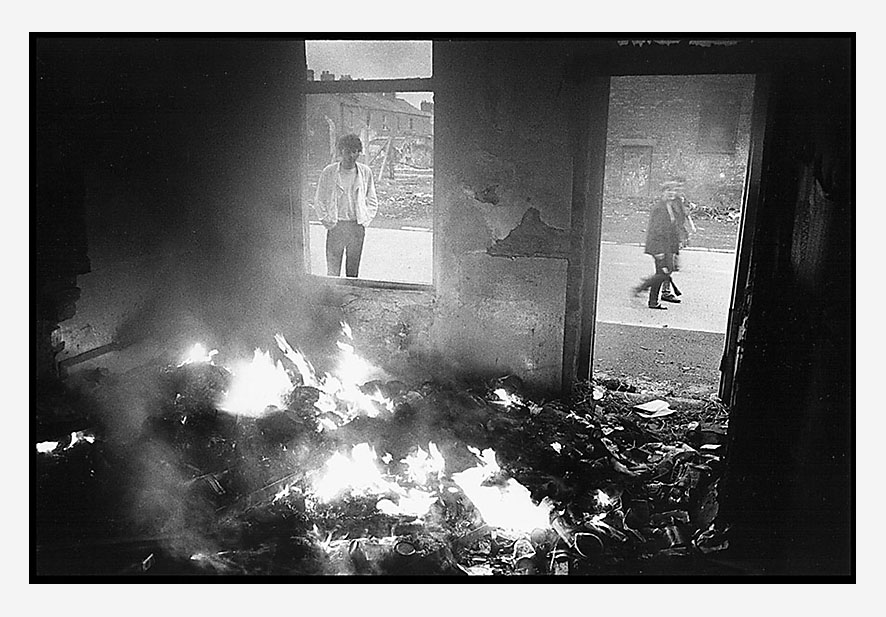 24/28 - Orange Order members assembling in (London)Derry on their parade day.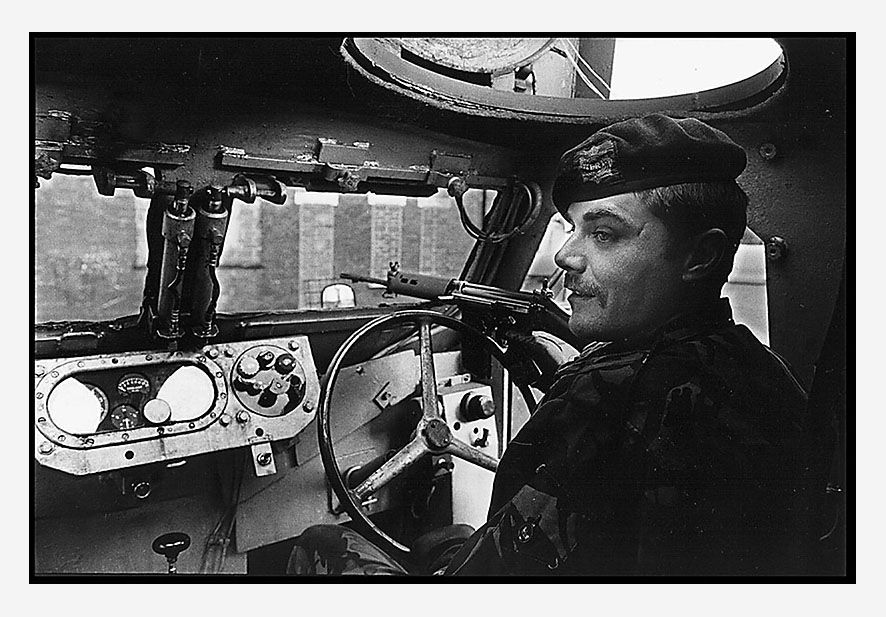 25/28 - British army on patrol.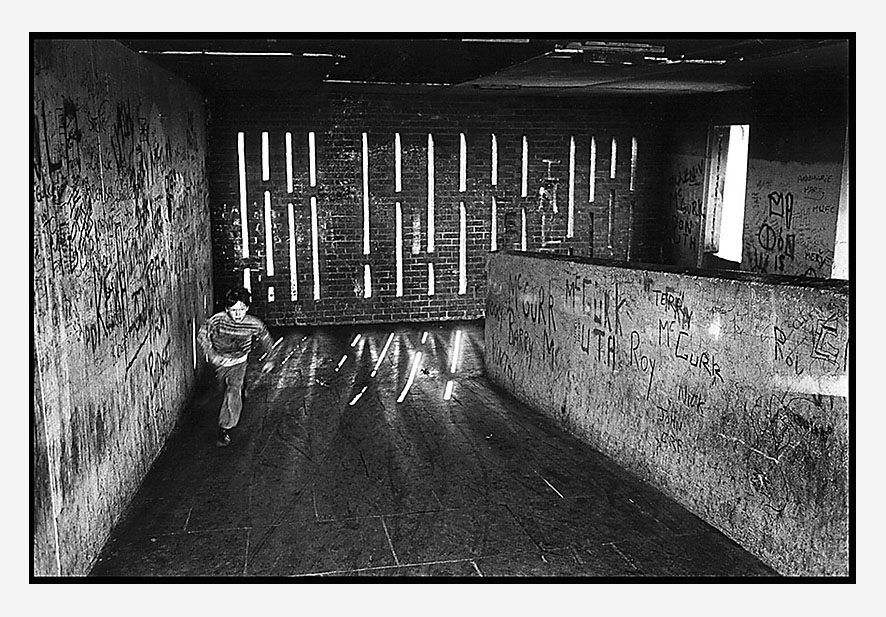 26/28 - Living conditions in Divis Flats are appalling. Some of the many empty and boarded up flats are used by young kids, sniffing glue as their main passtime.
❮
❯